World's Finest Chocolate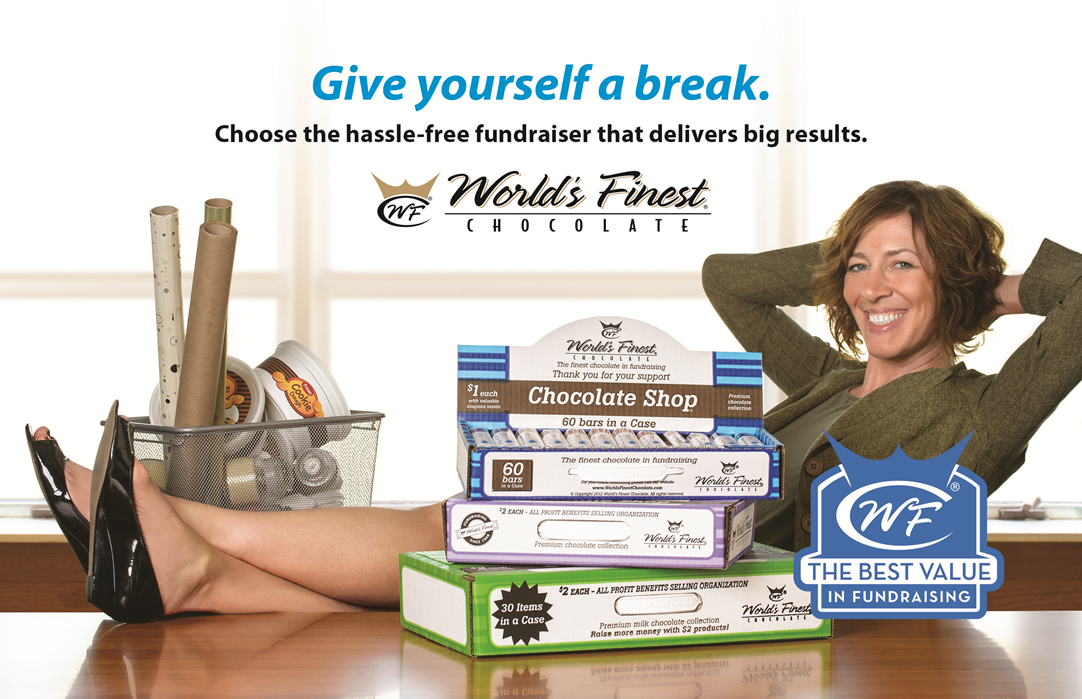 CALL 757-467-8874
CLICK HERE TO PLACE YOUR CHOCOLATE BAR ORDER TODAY
Download A World's Finest Credit App ( All non-school accounts will require a credit App or payment with a Credit Card.)
When it comes to indulging in premium quality chocolate, at World's Finest Chocolate we like to get personal.
Since 1949 we've raised more than $4 billion for personal fundraising efforts just like yours.
World's Finest Chocolate delivers real value for your money. Our Chocolate is delectably rich, freh and full of Flavor.
You still make 50% profit on a $1.00 bar with World's Finest Chocolate.

Personalize and wacth your sales increase. You raise more money and you raise it quicker. Why not make it personal? Choose World's Finest Chocolate and buy from an offically authorized factory-direct repressentative.
Call us today at 757-467-8874 to place an order or to discuss how World's Finest Chocolate can help your group raise the profits you need!
Use the profit calculator below to figure out how much profit you should raise selling chocolate bars!
| | |
| --- | --- |
| Number of Cases | Profit |
| 50 | $1,500.00 |
| 100 | $3,000.00 |
| 200 | $6,000.00 |
| 250 | $7,500.00 |
| 300 | $9,000.00 |
| 350 | $10,500.00 |
| 400 | $12,000.00 |
| 450 | $13,500.00 |
| 500 | $15,000.00 |