A Talent Show Reimagined
95% Profit for Your Organization!
No Product Selling, No Money Counting, No Deliveries, No Volunteers Needed, No Hassle
Members take center stage to make a difference for their organization. 
From singing and dancing to cooking, gardening, and sports tricks. A fundraising platform designed for students to showcase their talents and passions using short video clips.
Whether you're a school, PTA, scout troop, sports club, or robotics team (just to name a few), WiddyUP provides an online  platform for your members to share their passion while raising money for their organization.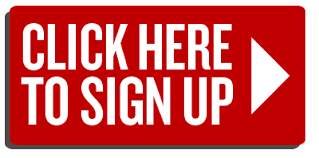 The Easy WiddyUp & Go Plan
Your Organization signs up for their WidyUP Fundraiser on our site
Your Students sign up for the fundraiser on our site.
Your Fundraiser runs for two weeks
With in 30 days your money is distributed to your organization.  (You Organization earns 95% Profit)
Organizations are set up for success with WiddyUP
Simple to Set up
Increase participation
Provides a safer option
Earns More Money (95% profit for your Organization
In the game, Off the sideline
Students share their interests

Donors love hearing from the student

Organizations offer a more compelling and profitable fundraiser.

Meet WeddyUP
WiddyUP completely flips the script by prioritizing the groups and student's success and engaging everyone involved.
An Inspiring Moment
Showcasing their talents and interests, students make a difference and put a smile on donor's faces.
Ongoing Impact
Sponsors support and encourage budding artists, chefs, scientists, and athletes (to pursue their dreams.
Easy Onboarding
The WiddyUP fundraiser registration process for organizations includes three simple steps
Schools Register on WiddyUP's Website.
Students sign up on our site
Your fundraiser runs for two weeks and the money you earn is distributed within 30 days.
The Student Process
Choose a talent first, students decide which talent or interest they plan to share with their sponsors.
Pitch to sponsors then, they pitch their potential sponsors with a short video asking for their support by making a contribution to their school.
They then share their talent with a follow up short video showcasing the talent they committed to sharing with their sponsors.
Unlimited Opportunities for Students
Students are engaged by sharing and communicating ideas virtually.
Encouraging all interests WiddyUP provides an expansive list of categories for students to choose from when they want to showcase in their talent show.
Staying relevant WiddyUP offers a place for students to write in a category if they don't find a fit.
You Get Everyone's Buy-In
Students are empowered to take center stage in their WiddyUp fundraiser and sponsors  actually want to contribute money to their fundraiser.  Everyone stays engaged throughout the process and happy with the result.
Shoulder to Shoulder
Throughout their two week campaign, students are encuraged and supported by WiddyUP mission.  We've put in strict measures to ensure appropriate video content is sent to friends, and family.
Automated Video Screening
We've integrated state-of-art software to identify inappropriate content, preventing them from being sent out.
Student Pledge
At sign up, each student commits' to the video code of conduct
Community Monitoring
Viewers can flag inappropriate content, alerting the WiddyUP team
Students can control who sees their videos.
Impactful Incentives
Play it forward with the coins they earn from achieving fundraising benchmarks, students donate to a cause they feel strongly about from three options provided by WiddyUP.  High School seniors can use their coins for entry tickets into a $10,000 scholarship raffle.
Ready to bring the power of student-driven fundraising to your Organization?
Fundraising you can get excited about WiddyUp and Go!
Let's Get Started!