Charleston

FALL 2019 DOUBLE CATALOG PROGRAM



1,500 gift ideas under $15
THERE IS SOMETHING FOR EVERYONE!

The Double Catalog Program you receive Both The Merry Gift Wrap Guide and Kitchen and Home
Click On Catalogs To View
SPRING 2020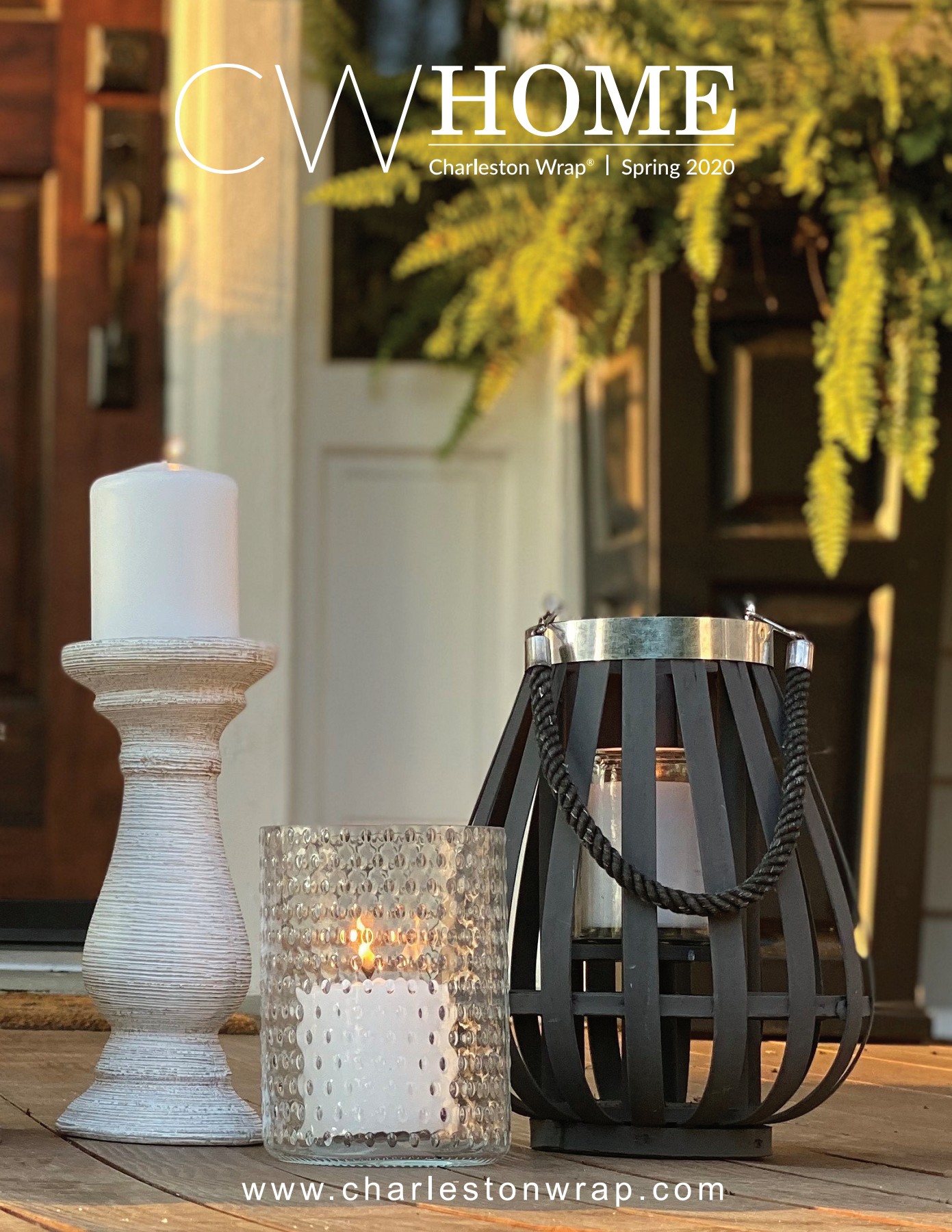 CALL 757-465-8874 OR CLICK HERE TO TO LEARN MORE
Ready to Reseve Your Sale Click Here
Raise More. Stress Less. Be the school champion and Increase Your Profits By 30%!

On Average, Schools Typically Raise 30% More with Charleston Wrap.

Two fantastic catalogs loaded with our signature Ultra-Heavy™ gift wrap, personalizable gifts, exclusive kitchen and home items, tasty gourmet goodies!


Every standard gift wrap roll is reversible – two designs for the price of one!

Over 135 products priced at $15 or less!

Innovative prize programs to motivate your students and daily incentives proven to boost participation by 25%!

All personalization is carefully created in-house at Charleston Wrap.

Over 1,500 gift ideas available online to maximize your earnings.

Use our online tools to invite supporters to help your cause.

24/7 online reporting makes it easy and convenient to measure your progress during your campaign.
Hands down the The Best Quality and Value in Fundraising Today! The products are not what you are accustomed to seeing in fundraising. The Product Quality is what you would find at high end stores, but at Walmart Prices.
Each student receives BOTH catalogs The Merry Gift Wrap Guide and Kitchen @ Home! It's a proven fact, two brochures will out produce one brochure every time. One order form means no extra work for the school while earning more profit!
Wrap More. Spend Less. Get 25% more wrap on a roll for 20-30% less the cost! Our Ultra-Heavy™ gift wrap is hands down the BEST VALUE in fundraising– period. From the designs, paper weight, price and square footage, there is absolutely no comparison. Standard rolls are always reversible, 40 sq. ft. and still only $8! (Beats industry average of 30 sq. ft. for $10-12!)
Over 95% of our items are EXCLUSIVE to Charleston Wrap® You won't find our products anywhere else. From our collection of Bel Piatto™ cast-iron kitchenware, to our stellar Ultra-Heavy™ gift wrap designs.
Breakfast – Featuring Stonewall kitchen items and many CW exclusives like our stainless steel pancake molds and egg poacher baskets
Mexican Theme Night – Bel Piatto™ Fajita Pan & Wood base, Taco Truck (stainless steel), Tortillas warmer, Chopper for making salsa, and Stonewall kitchen salsa & queso!
Storage Solutions – Air Tight Storage Container set w/patented smart seal locking lids.
Game Day – Pigs in a Blanket Mold (silicone), expected to be big seller. Our Monster Stuffed Burger Press is about 50% larger/taller (at the same price) as compared to similar products in other fundraising catalogs.
NEW Bundt Pans! Die-cast aluminum – Very heavy, high quality – the definition you get from cakes is amazing.
NEW PRODUCT CATEGORIES! Holiday décor lighting, breakfast essentials, game day must-haves, storage solutions and more! Tons of great new gifting ideas!
Over 1,500 gift ideas. Between our printed catalogs and the best online store in fundraising, more selections mean more purchases! There is literally something for everyone.
Over 200 EXCLUSIVE gift wrap design choices! Totally exclusive items you won't find anywhere else, like our 3-D gift wrap and hand-made cotton gift wrap. Unique finishes like hot-foil stamping, ultra-embossed, encapsulated glitter, high gloss UV, metallic embossed and Kraft. Feel and compare with our new swatch samples… our wraps are the heaviest in the industry using 60 lb. and 70 lb. paper.
100% of PERSONALIZED items are completed in-house! PLUS, we've added NEW items! Guaranteed perfection, every time. We offer a large selection of gift items including NEW items available to be personalized: Christmas linens, tote bags, pet items, home goods & décor, gift wrap, hang tags, photo cards and more.
$0 Upfront Costs. FREE collated fundraising packets and promotional materials for successful results.
FREE incentive programs, proven to motivate. Many choices to maximize your fundraising efforts.
Over 1,500 gift ideas. Between our printed catalogs and the best online store in fundraising, more selections mean more purchases! There is literally something for everyone.

Helping Schools & Groups Fundraise for 25+ Years


Raise More. Stress Less.

30% More Profit


Most schools see 30% more profit when switching to Charleston Wrap.

Raise More. Schools and groups that switch to Charleston Wrap from other school fundraising companies generally see a 30% increase in their annual fundraiser. Why? Simply put, people like our quality products and our easy promotion tools. Ultimately, the more they buy, the more you put in the bank.

Better Value. It's no secret that with better quality products priced right, supporters won't feel the "gotcha" of having paid top dollar for bottom of the barrel. Why is this important? Since you won't burn your supporters with poor quality, over priced products this year, they'll be willing participants next year.

Industry Leading Incentive Program


Better Prizes = Better Participation + More Revenue

Teacher Incentives. Teachers are an integral part of your fundraiser's success. Get teachers on board with special rewards for classroom participation.

Prize Program. Prizes are a great way to motivate students and boost participation. Our FREE, cumulative/pick-a-prize combo program is the perfect way to engage your participants at no extra cost.

Daily Incentives. Keep the momentum going during your fundraiser by rewarding students daily. Daily incentives are proven to boost participation 25%.

Internet Prizes. Reward students instantly for sharing your fundraising information with friends and family via our email template feature.

We understand value.


Great quality, Great price, less "Gotcha!" We know supporters hate the "gotcha" of paying top dollar for bottom of the barrel quality…and they won't be back for next year's fundraiser. We lead other school fundraising companies in providing more quality for less cost. The result? Supporters buy more, (you raise more!) and won't mind buying again next year.

Direct Manufacturer. Few other school fundraising companies can match our value pricing. How do we do it? Well, it's not easy, but we design, source, warehouse, and have nearly all of our items custom manufactured to our exacting specifications. This extra effort allows us to provide schools with exclusive items at a much better price

Over 1500 Products


There's something for everyone!

Variety. Gift wrap, kitchen and home products, electronic gadgets, hundreds of personalized items- a variety of unique, priced-right items means there is something for everyone to purchase.

Exclusive Designs. Most of our products are exclusively designed by us and custom manufactured for us.

500 Personalized Products. You won't find another school fundraising company that has more embroidered, monogrammed, and personalized products than us. Supporters enjoy this popular add-on which increases your fundraiser's profit.

Easy Hassle-Free


With our tools and team, it's easy.

Step-by-Step Guide. We've got the missing manual. We spell out the step-by-step instructions on how to run a great fundraiser and give you all the tools you need.

Great Promotional Tools. With printed catalogs, online shopping, Facebook, and email-a-friend promotional tools, your supporters will have an easy way to share our high quality products, easily boosting your participation and net revenue. Online reporting makes tracking your progress a breeze.

Your own coach. You're not alone! Get assigned to one of our real-live human fundraising consultants. This isn't their first rodeo! They're on-hand, every step of the way to coach you through to another successful fundraiser.

Promotions Made Easy


Use our online tools to extend your reach and track your success!

Online Store. Shop from anywhere, any time with our popular website, supporters can expect the convenience of shopping from home and schools can expect added sales from out-of-town friends and family

Facebook Sharing Tool. Share the love. Easily post the sale message to Facebook and give supporters a convenient direct-to-store, ready-to-buy link… no login required.

Email-a-Friend. It couldn't be more simple, parents register their students online, enter the email addresses of people they want to invite to support their student and we do the rest. Our system sends the email, with the ready-to-shop links and allows parents to track who participates (and who doesn't!)

Online Resources


Fundraising resources to help your campaign succeed

Blog – Expert and experienced advice is priceless. Our blog offers an array of all the tips and ideas you need to run a successful school fundraising campaign.

Sponsor tool box – As a sponsor, your how-to guide is literally at your fingertips. We provide easy access to all the fundraising tools you need so you can access them anytime, such as our social media guide to fundraising.

Student spot – It's important for parents and students to have the right fundraising tools, too! This is the place where students can view prize credits, send emails to family and friends, and utilize our social media sharing tools to exponentially impact your sale.

CALL 757-465-8874 or Click Here To Receive a Free Info Kit mailed to You


Ready to Reseve Your Sale Click Here