Charleston


Click On Catalogs To View
The Virginia Diner 8 Item Flyer can be added to any of the Charleson Catalogs!
2020 Gift Collection Single Catalog Program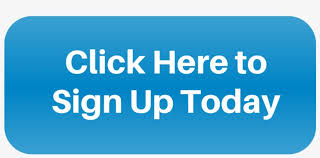 FALL 2020 DOUBLE CATALOG PROGRAM



1,500 gift ideas under $15
THERE IS SOMETHING FOR EVERYONE!

The Double Catalog Program you receive Both The Merry Gift Wrap Guide and Kitchen and Home
CALL 757-465-8874 OR CLICK HERE TO REQUEST INFO
A few highlights about this year's program:
Double Catalog Program each participant receives BOTH catalogs Kitchen and Home with The Merry Gift Wrap Collection. It's a proven fact, two catalogs will out produce a single one every time. One order form means no extra work for the organization while earning more profit!
Wrap More. Spend Less. Get 25% more wrap on a roll for 20-30% less the cost! Our Ultra-Heavy™ gift wrap is hands down the BEST VALUE in fundraising– period. From the designs, paper weight, price and square footage, there is absolutely no comparison. Standard rolls are always reversible, 40 sq. ft. and still only $9! (Beats industry average of 30 sq. ft. for $10-12!)
Over 95% of our items are EXCLUSIVE to Charleston Wrap® You won't find our products anywhere else. From our collection of Bel Piatto™ cast-iron kitchenware, to our stellar Ultra-Heavy™ gift wrap designs.
NEW PRODUCT CATEGORIES! Eco-Friendly, Acacia wood serving products, expanded food selections, customized socks, and more! Tons of great new gifting ideas!
Over 1,500 gift ideas. Between our printed catalogs and the best online store in fundraising, more selections mean more purchases! There is literally something for everyone.
Over 200 EXCLUSIVE gift wrap design choices! Totally exclusive items you won't find anywhere else, like our 3-D gift wrap and hand-made cotton gift wrap. Unique finishes like hot-foil stamping, ultra-embossed, encapsulated glitter, high gloss UV, metallic embossed and Kraft. Our wraps are the heaviest in the industry using 60 lb. and 70 lb. paper.
100% of PERSONALIZED items are completed in-house! PLUS, we've added NEW items! Guaranteed perfection, every time. We offer a large selection of gift items including NEW items available to be personalized: Acacia wood cutting boards, Christmas linens, tote bags, pet items, home goods & décor, gift wrap, hang tags, photo cards and more.
$0 Upfront Costs. FREE collated fundraising packets and promotional materials for successful results.
FREE incentive programs, proven to motivate. Many choices to maximize your fundraising efforts.
NOTE! Chocolates can be removed from our program. Our programs can be compliant with statues that do not allow chocolate sales in school (where applicable).
SPRING 2020 DOUBLE CATALOG PROGRAM



CLICK ON BROCHURE TO VIEW​
The New Spring Home Catalog features lots of new categories and items. Planters, lamps, pillows, photo tiles, personalized candles and more! For the first time ever in fundraising, personalized candles! We offer over 100 designs to choose from and 18 unique scents. Also this Spring Charleston is offering Gourmet Gourmet, a new non-perishable food catalog that you can run by itself or combine it with the Home Catalog. The New Gourmet Gourmet food catalog will over your customers delicious food items from the Virginia Diner, Gourmet Chocolates, Jams, Dips, Cookies Mixes, and many other delightful items that people love. The Gourmet Gourmet catalog features over 100 items with over 70 of the items $15.00 and below!
In in addition to the brochure sales your supporters will also have the ability to shop online. Charleston's Online Store is simply the best online store in fundraising! The online store features over 1500 items from every category imaginable in which over 500 of them can be personalized. Sellers will have the ability to send out emails to relatives, family members and friends inviting them to shop online. Last fall our online store generated over 50% of the sales for groups.
We will provide your organization with all the sales materials needed to conduct your sale including brochures, order forms, money collection envelopes, sales posters, prize flyers and even a parent letter if you choose. Most groups will run a pre-paid sale for two or three weeks, and at the end of the sale all you do is send the order forms back to Charleston Wrap in a pre-paid FedEx envelope that we provide for you. Approximately 2 to 3 weeks later all your products come back individually pre-sorted by seller. Your organization receives 40% profit off all items sold and 30% on any items that are personalized. Spring sales run from January 15th to June 1st. To receive delivery before Easter all orders must be received at Charleston on or before March 15th and before April 15th for delivery before Mother's Day.
Ready to Reseve Your Sale Click Here