Spring Fundraising 1-14-22
As many continue to deal with virtual or in person schooling during the New Year, learning to adapt and be flexible is "key". When you are ready, Winning Edge is here with flexible, successful,risk free fundraising options to fit your organization.
VIRTUAL, SHIP TO HOME, NO TOUCH AND TRADITIONAL!
Charleston Wrap, Virginia Diner, Kringle Candle with Gertrude Hawk Chocolates, Food Programs, Spring Mega Brochures, World's Finest Chocolate Bars, Donation Platforms and others.
Click Here to View our Programs.
Fall and Winter Fundraising Update 12-5-21
As we rapidly approach the Holiday Season, I wanted to take this time to thank all of you who used us for for your fundraiser this fall. I also wanted to update you on how sales did this fall and introduce our new Spring Fundraising Programs. Most of our schools and groups we worked with had significant increases. Sales overall were 65% up from the fall of 2020 and 35% over 2019 sales.
We did have to deal with some of the same issues the entire world is dealing with on supply chain and labor shortages which could of caused longer delays than normal on some orders.
The majority of our groups we worked with chose to run a Semi Virtual Fundraiser, and I think this will become the new norm for most groups with or without Covid. It does not get any easier! No volunteers needed, no money counting, and no product delivery to the school. The sellers still get to take a brochure home and optional prize flyer but all purchases are made online and delivered to the home. We send your group a check at the end of the sale. Click Here to learn more about Semi Virtual Sales.
Our New Spring Brochures are hot off the press, and will be available for groups to start using as early as January 15th. Spring Sales will run to May 30th. Click Here to view the New Spring Catalogs.
Winning Edge Fundraising Programs
Schools, churches, sports teams, and other non-profit organizations are always looking for inventive ways to raise funds. The challenge is to find a company that will provide your group with products that are easy to sell, affordably priced, and high quality. You also want to work with a company that offers excellent customer service and support. In an ideal situation, the company you work with will also provide all the materials your sellers need to raise maximum possible profit. Winning Edge offers a wide variety of quality fundraising programs to choose from like Charleston Wrap, Kringle Candle, World's Finest Chocolate Virginia Diner and many others.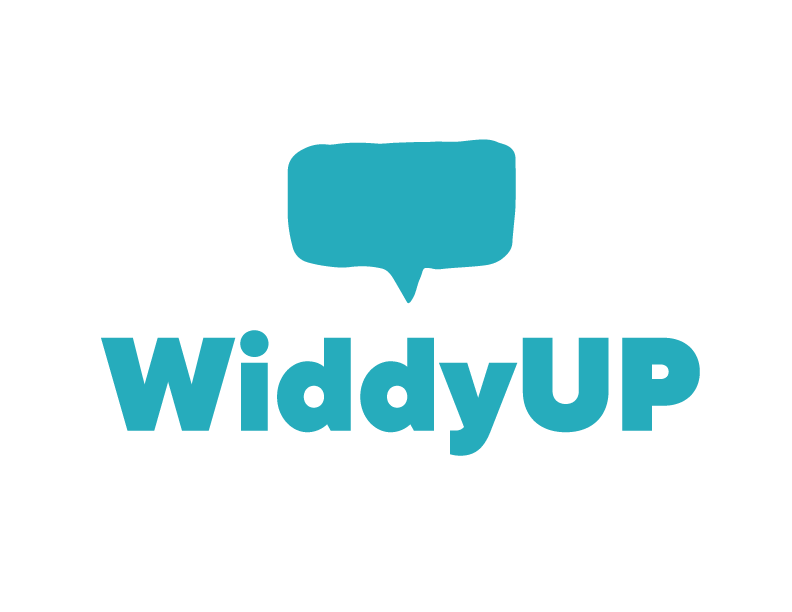 WiddyUp is a unique digital fundraising platform designed for students to share an interest using short video clips to raise money for their school or organization. YouTube meets GoFundMe! A fundraising program that is simple to set up and easy to run: No Inventory, chasing down volunteers and can be run from your device or phone. Students get a chance to highlight something they're prod of, be rewardes for it and make a difference. Your organization earns a whopping 95% Profit!
Fun and Safe Ways to Run Your Fundraiser
Winning Edge offers many different ways to run your fundraiser from a traditional fundraiser, 100% Virtual, Semi Virtual and Hybrid options. You choose the best option for your Organization. Click Here to Learn More!
Fundraiser length: Shorter is Better
My 37 years experience shows me that shorter fundraisers are more effective. In general students sell the most on the first day and last day of the fundraiser. A one week sale no more than two weeks is the perfect solution to fundraising's most common problem, procrastination. Students/sellers will always ask for more time. Press them as to how much? What happens when you have a deadline a month away? Do you start now? It is important to get sellers to start NOW while the enthusiasm and vision are fresh. If your group only meets once a month, perhaps a month can work, but you must encourage them not to procrastinate. They cannot procrastinate if you set firm deadlines.
Click Here to Reserve Your Fundraiser Today
Your profits will come quick and easy with Winning Edge Fundraising!

You can plan to earn about $10 profit for each item sold!
With over 2500 items items available, there is something for everyone!
( 40% profit on all brochure product sales)

So if you need to raise $1000 and have 20 members in your group, each member would only have to sell 5 items for you to reach your goal!
Click Here to See Our Goal Setting Worksheet

Click Here to Reserve your sale now to fund your own project!